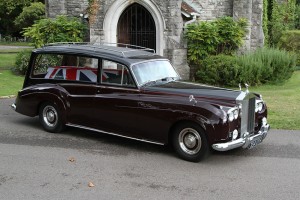 Jonathan Terry Independent Funeral Directors is a truly independent funeral directors, privately owned, serving all faiths and backgrounds.
Though our offices and chapels of rest are situated in Peartree Avenue Bitterne and London Road we are proud to have conducted funerals in all areas of Southampton including Sholing, Woolston and Netley Abbey and will continue to provide our personal and professional service to all areas where we are needed.
After working within the funeral profession for 14 years Jonathan Terry founded Jonathan Terry Independent Funeral Directors and our company conducted its first funeral on 3rd February 1999. However, Jonathan's involvement within the funeral business dates back to 1985.
Since 1999 the company has gained a reputation for personal and excellent service. We continue to reinvest within the business to provide the best for the families we serve.
In 2008 we were proud to open, our London Road office in Southampton. This was due to the growing number of families from this side of Southampton who wished to use our services including those in Bassett, Highfield, Shirley, Millbrook, Lordshill and Lordswood.
In 2013 we embarked on a redesign and refurbishment of our Peartree Avenue premises this was completed in 2014.
In 2015 we purchased a Rolls Royce Silver Cloud hearse a Rolls Royce phantom V1 and PhantomV limousines together with our classic Daimler DS420, the cars are finished in the royal livery colours, black and royal claret. These classic cars offer an additional choice to our families.
In December 2018 we were able to purchase 103 Peartree Avenue, after a lengthy planning application process, Southampton City Council approved our new bereavement centre called the White Lily Centre, the centre offers free bereavement services to all and contact can be made via 023 8044 0961 or info@thewhitelilycentre.co.uk.
No business is able to provide an excellent service without the dedication of the people who work within it and within our company we have a team who believe in and practice their vocation of support and care for families in their time of need.
Our reputation, dedication and service is something that as a truly independent business we are able to offer.
We are proud to serve.