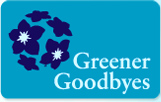 In association with JC Atkinson, the UK's leading coffin manufacturer, voted the best green company by the Sunday Times 2008 and winner of the British Chambers of Commerce Green Award in 2009 for environmental best practice, we are proud to offer Greener Goodbyes.
Many people ask today what is a green funeral? For some, it's a wicker coffin and a woodland burial. For others it's simply the decision not to have flowers at the funeral.
Who really knows the answer? Who can help with this information?
While it's easy to understand why confusion reigns, the most important thing is to work towards funerals with lower carbon emissions. Greener funerals.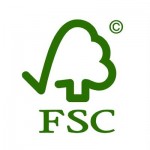 Greener Goodbyes is a service that makes having a greener funeral a lot easier. It enables you to make simple choices among a clear set of options and have the greener funeral you want.
Choose from a range of eco-coffins, all with high environmental standards.
Arrange a natural memorial by planting, donating or sponsoring a tree.
Ensure a greener funeral by converting the financial value of your funerals carbon emissions into greater energy efficiency- a positive community legacy.
With Greener Goodbyes, there are no complicated choices or calculations. All that's needed is you wish for a greener funeral.
Greener Goodbyes is available in addition to our normal professional services. The cost of the Greener Goodbyes service in addition to our services is £695.00.
We will be happy to send a Greener Goodbyes brochure to you which fully explains the range of coffins and the options of tree donations. You may also visit the website. www.greenergoodbyes.co.uk for further information.