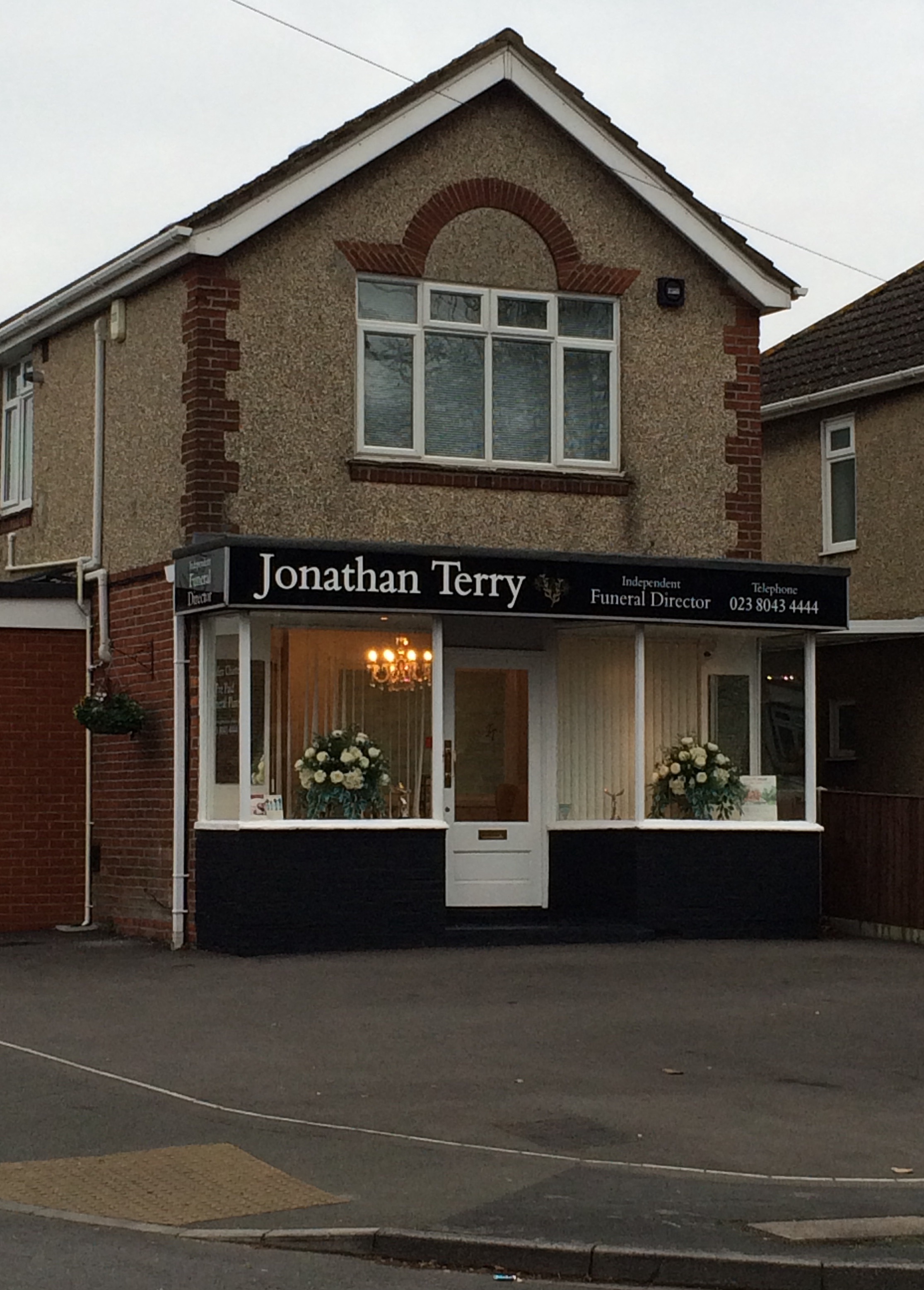 The office and chapel of rest at 101 Peartree Avenue opened in 1998.
The premises is located on Peartree Avenue, at the junction of Gainsford Road. A private forecourt is provided for parking and disabled access is available. Because of its location and parking the premises offers privacy to families when visiting the chapel of rest.
On the 21st September 1999 the office and chapel of rest was officially opened by Mrs. Mary Key, Mayor of Southampton 1976 and 1990. The dedication service and blessing of the chapel of rest was led by the Revd. Barry James, Vicar of Peartree Church and Fr. Shaun Budden, Parish Priest of Christ The King Church Bitterne.
September 2013 saw the beginning of a 6 month redevelopment of the Peartree Avenue office. This was needed so we could continue to provide the best services and facilities to our families. We have received many compliments on the redevelopment.
The chapel of rest is open for you, your family and friends to visit loved ones at any time during our office hours of Monday to Friday 9.00am to 5.00pm. With regard to evening or weekend visits there is no restriction but we do ask if you would kindly telephone at all times before your visit to arrange an appointment.
We have been privileged and proud to offer our services to all areas of Southampton from Peartree Avenue including Sholing, Netley Abbey, Hamble, Hedge End and West End.
We welcome any questions you may have and invite you to contact us at any time, details as below.
101 Peartree Avenue,
Bitterne, Southampton,
SO19 7JJ
Tel 023 8043 4444  Fax 023 8042 1811
Email: jonathan@jonathanterry.co.uk