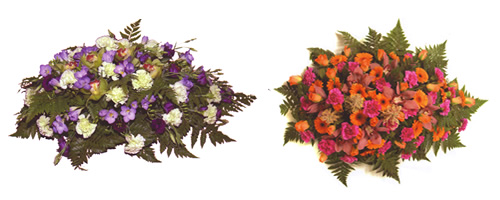 Traditionally when flowers have been given at a time of bereavement they act as a silent tribute to the person, a mark of respect. They also give comfort to the family when words and actions seem inadequate.
We understand that many people have concerns that flowers are wasted but many churches and nursing homes are happy to accept suitable flowers so they may be appreciated by others. After a crematorium service flowers  may be placed on a family grave or taken home. Large coffins sprays may be returned to the florist to be made into posies. We are able to deliver such tributes on your behalf.
When a family request donations to a charity in lieu of floral tributes, you may send a donation or you may wish to send a floral basket or bouquet to the family home to express your sympathy to them at this sad time.
In association with Flowers by Mr. Leslie, our floral brochure shows the many designs available. Each floral tribute is personal and can be designed to your own requirements.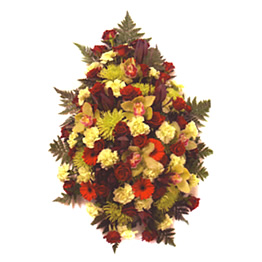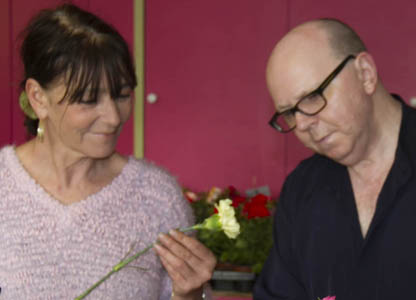 If you wish particular flowers or certain blooms, we will always advise and help you with your choice.
If you would like to order a floral tribute or sympathy basket, please contact us.
Alternatively you can contact Mr. Leslie directly:
Tel: 023 8044 8478