Our funeral vehicles are of the utmost importance to our business and reflect our high standards of service in providing the best for our families; we have therefore invested in and continue to maintain the Binz Mercedes hearse and limousines.
We pride ourselves on our immaculate cars and prior to each funeral service the cars are fully cleaned. Each vehicle is provided with a chauffeur who will tend to your requirements in a dignified and professional manner.
Mercedes
The Binz Mercedes hearse and limousines are based on the E class model and coach built to the Elegance specification.
The hearse is an award winning design. In addition to the normal side glass panels it has a unique large glass panel roof which allows more light through to display the coffin and floral tributes.
Our matching limousines will accommodate up to 7 passengers and our Mercedes saloon cars will accommodate up to 4 passengers.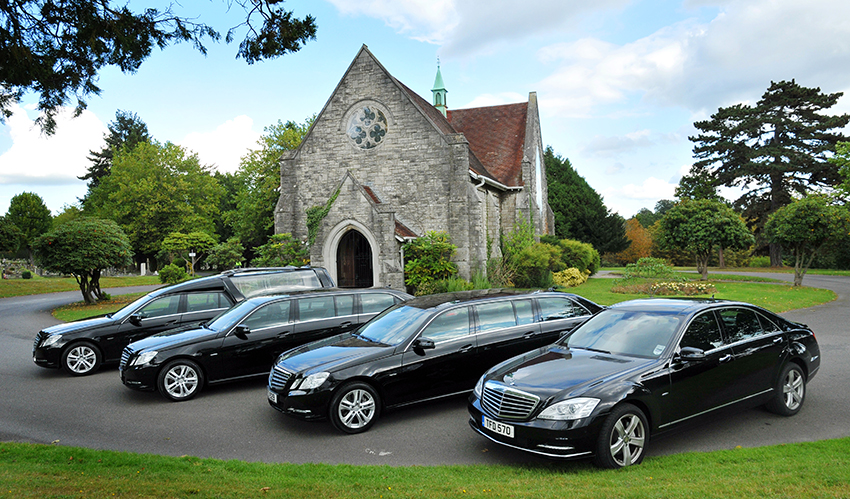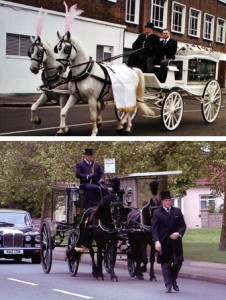 Horse drawn hearse
We are able to offer either a black or white Victorian horse drawn hearse and following mourners coaches. The hearse is traditionally pulled by a pair of black Fresian horses or a pair of greys. Teams of four or six horses are also available.
Specialist funeral vehicles
More options include: Vintage lorries, Motorcycle hearse, Silver, white and grey vehicles. Please click on the gallery to view some of the many options.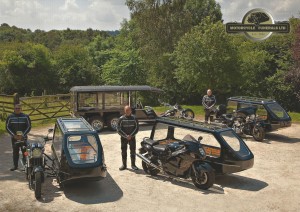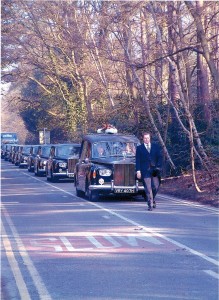 The funeral cortege
The funeral cortege traditionally will leave from the family home and it is custom for the funeral director to walk in respect for a short distance from the house. The route to the place of service is normally selected by ourselves. However, if you wish the cortege to take a particular route we will be pleased to carry out your wish.
Private ambulance
When we are called to convey a loved one from home, hospital or a nursing home into our care we use our private ambulance or, if preferred, one of our specially adapted estate cars.