All of our staff adhere to the highest standard of ethical practices and are committed to ensuring that all of your needs are attended to. Their commitment to the community and genuine compassion toward families are but a few of the characteristics that make them outstanding in their field. We are proud to have them on our staff.
Jonathan Terry
Dip FD MBIFD MBIE
Jonathan's first involvement with the funeral business dates back to 10th June 1985 when he attended a local funeral directors to carry out two weeks work experience.
On the 23rd June 1986 he joined the same company and worked as a funeral director's assistant. From 1988 until 1998 he worked for two other funeral companies as a funeral director and manager of a monumental masonry company.
Jonathan was born in Southampton, and has lived in the Sholing area all of his life. He attended Weston Park Boy's School and The Salisbury School of Funeral Directing and Embalming where he gained the following qualifications:
1987 Royal Institute of Public health and Hygiene certificate for the funeral service passed with honours.
1988 National Association of funeral directors diploma.
1992 British Institute of Embalmers member.
In 1989 Jonathan became a member of the British Institute of Funeral Directors.
Jonathan has always supported and promoted the funeral business and has held office as Chairman of the local branch of the National Association of Funeral Directors and Governor of Region G of the British Institute of Funeral Directors. The company was proud to be the first funeral business from Southampton to join SAIF, the Society of Allied and Independent Funeral Directors.
Jonathan has dedicated his life to the profession and continues to maintain the high standards he was taught, to provide the best service and care to those who we are called to serve.
Contact Jonathan at jonathan@jonathanterry.co.uk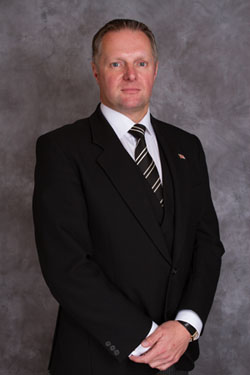 Sylvia Terry
Sylvia Terry is Jonathan's Mother.
It is with sadness we advise Sylvia died in January 2021.
She was involved in the company from the very beginning; Sylvia and her sister Mrs. Kathy Smith shared the responsibility of the office reception. Sylvia then continued to support the company and, together with Anne, run our monthly coffee mornings
She will be forever in our hearts and we thank her for all her support she gave.
Rest in peace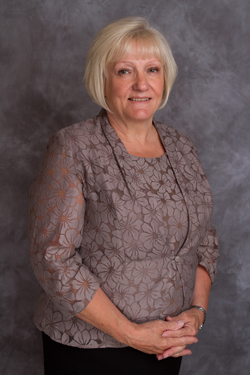 Thomas Terry
Thomas (Tom) Terry is Jonathan's father
We are so grateful for Thomas' help and support in the company.
Tom, as he is known, is by trade, a builder and has carried out all of our building works and refurbishments to a high standard. Tom retired from full time employment in 2009 and has joined the company as a part time pall bearer.
Tom and Sylvia live in Hedge End.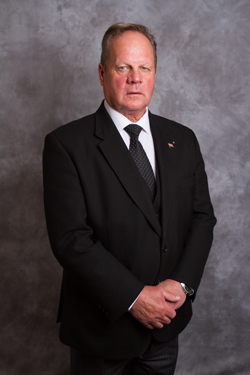 Tina Terry Wyatt
Tina joined the company in May 2014.
Tina has worked in the financial industry and is a qualified accountant. Her duties include all the financial services of the business.
Jonathan is pleased to have his sister working with him in such an important role.
Tina is married to Bren and lives in Hedge End.
Contact Tina at tina@jonathanterry.co.uk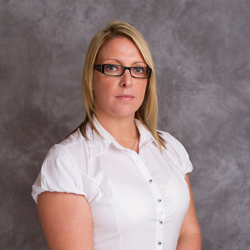 Matthew Haines
MBIE
Matthew joined the company in 2004.
He was born in Southampton and now lives in West End, with Laura and their children. Matthew has worked within the funeral profession for most of his life.
Taking care of people has always been his passion and he considers the entrustment of a funeral service to be a privilege, always ensuring the service is personal, dignified, and special to each family.
Matthew attended the Salisbury School of Funeral Directing and Embalming in 1997, first as a student of the Royal Institute of Public Health and Hygiene course for funeral directors, which he passed with honours. Secondly in 2004 as an embalming student. In 2006 he passed the examination and proudly received an award from the British Institute of Embalmers for his embalming skills. His standard was among the highest in the country and he was truly honoured to be recognized for this.
Matthew takes pride in supporting and caring for families in their time of need at Peartree Avenue and London Road.
Contact Matthew at matthew@jonathanterry.co.uk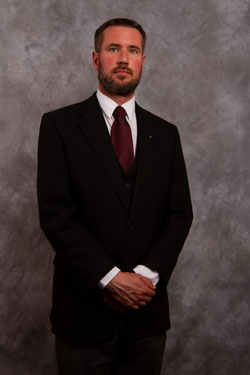 Kris Bonaer
Kris joined the company in 2005.
He takes great pride in his work and assists in all aspects of the business, specialising in the preparation of loved ones for families to visit at the chapel of rest.
This is Kris' first position within a funeral business and he has become a trusted and invaluable member of our team, dedicated and always attentive to our families' needs.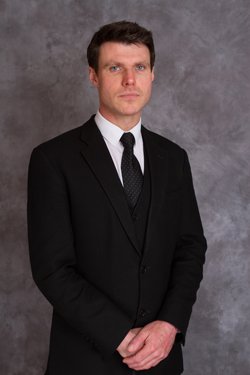 Gavin Taylor
Gavin has worked for the company for several years and re-joined full time in December 2020.
Gavin is based at Peartree Avenue and his role is a funeral arranger and receptionist.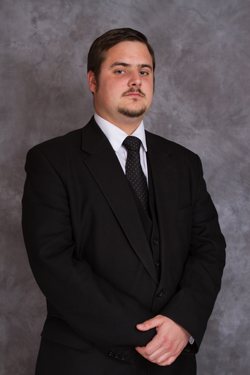 Bradley Taylor
Bradley joined the company in February 2015.
Bradley works with Kris Bonaer specialising in the preparation of loved ones for families to visit at the chapel of rest.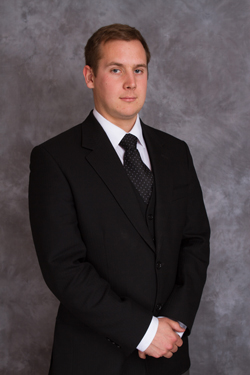 Tracey Terry
Tracey joined the company in December 2016.
She came to us from working at the Daily Echo and previously held the position of Office Manager for a retail company.
Tracey is based at Peartree Avenue Office and is our office manager, overseeing the administration for all our funeral arrangements working alongside Trish Harrison in the office.
Tracey has two Sons and is married to Steve and lives in Sholing, Southampton.
Contact Tracey at tracey@jonathanterry.co.uk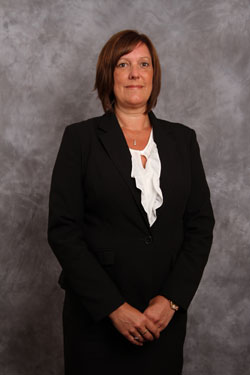 Debbie King
Debbie joined the company in March 2014
She came to us from working in the special care industry and previously held the position of social care manager This quality is evident in her care shown to the families we are called to serve.
Debbie is based at Peartree Avenue office and duties include all administration of the business. She is responsible for our Golden Charter pre-paid funeral plans and will meet with you to advise the benefits of taking out a plan.
Contact Debbie at debbie@jonathanterry.co.uk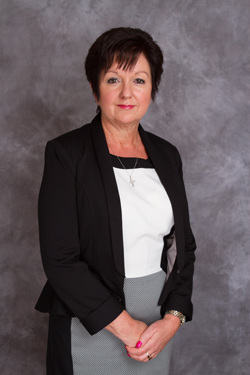 Trish Harrison
Trish joined the company as an Administrator/Funeral Arranger in November 2020. She last worked as a Manager for a Printing Company and has had previous experience of working in the Care Industry.
Trish is based at the Peartree Avenue branch working alongside Tracey Terry.
Contact Trish at trisha@jonathanterry.co.uk
Anne Jackson
Anne joined the company in 2007.
Her career in nursing and genuine care for families shines through in her work within the funeral business; Anne has been involved with many charities in fundraising.
In January 2020 Anne has become our community events organiser, arranging events for families including our coffee morning, meet up groups, walking groups, bereavement support groups.
We and our bereaved families benefit from the quiet, efficient and caring way in which she carries out her duties.
Anne is married to Alan and lives in Netley Abbey, Southampton.
Contact Anne at anne@thewhitelilycentre.co.uk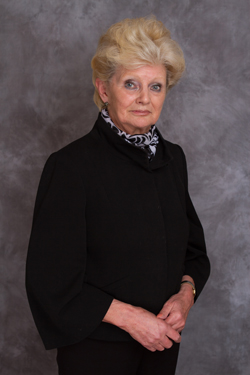 Margaret Francis Prof. Dip. Psy C, Cert. Hyp CS
Margaret joined the company in 2010 and is our London Road Office Manager. In January 2021 Margaret will move to 103 Peartree Avenue to take up her role as the Director of the White Lily Centre "A gathering place for Bereavement Support, Comfort and Education. She is a registered psychotherapist, hypnotherapist and EMDR trauma practitioner and leads our bereavement groups and grief support programmes, as well as seeing clients for one to one counselling. She has a passion for helping the families we serve to navigate their own personal journey through grief and is a qualified Complicated Grief Therapist. Her dedication to serving the community has earned her fellowship of The Royal Society for Public Health.
Margaret lives in Lordswood, with her partner Harry and their two collie dogs.
Contact Margaret at margaret@thewhitelilycentre.co.uk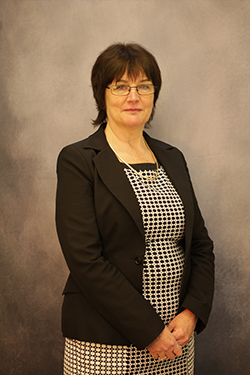 Sarah Ockwell
Sarah joined the company in July 2018 and works at our London Road office.
Sarah comes from a background of working in customer service at Barclays Bank and her cheerful but sensitive nature is much appreciated by the families she supports through the funeral arrangements and beyond. She is also our memorial consultant and is always happy to advise on the suitability and design of headstones and other stonework, carefully overseeing each one from start to finish.
Sarah is an avid reader who lives in Bursledon with her Son Connor.
Contact Sarah at sarah@jonathanterry.co.uk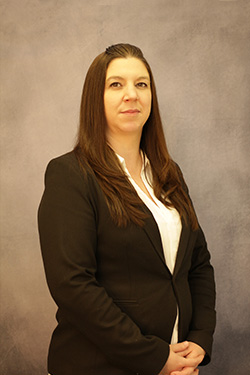 Tom Clarke
Tom joined the company in October 2017 as a funeral assistant. We are pleased to advise in January 2021 Tom will be our Funeral arranger and Funeral Director at London Road, he will also be studying for his diploma in funeral directing starting in 2021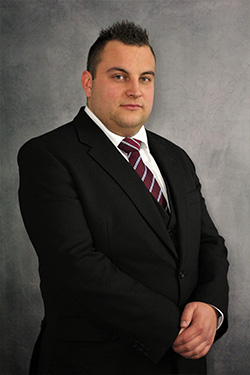 David Rodger
David joined the company in September 2019 and brings with him many years of experience having worked within the funeral profession for many years, since joining he has been a funeral assistant. We are pleased to advise in January 2021, David will become a Funeral Director and conducting our funeral services from Peartree Avenue, he will also be studying for his diploma in funeral directing starting in 2021
Paul Bevan
Paul has worked with us first in May 2013 and re-joined us in September 2020. Paul is our garage manager and will oversee the preparation and upkeep of our vehicles for services
David Woon
David has worked with us on a part time basis for over 17 years and is a valued member of the team. David has spent some of his working life in the Ambulance service and the funeral business in Cornwall before relocating to Southampton.
Brenda Hodgkinson
Brenda joined the company in 2000 and is our longest serving member of staff, Brenda's role has included funeral arranger and receptionist. Brenda is now our donations clerk and carries out all administration for our charity donations.
Contact Brenda at brenda@jonathanterry.co.uk