With tradition in mind we offer in our brochure a selection of coffins and caskets to suit all requests. The design can vary from the very simple to elaborate. The choice of a coffin or casket is a personal one and sometimes is determined by religious or local customs or personal taste. We will always be able to assist you in the selection and advise which is most suitable for burial or cremation.
The coffin and casket range includes veneered, solid woods and a selection made from wicker, sea grass and wool. Also available are painted finishes and personal designs to any specification.
It is normal for an engraved name plate to be placed on the lid of the coffin for burial. Local crematorium rules ask that the plate be placed on the foot of the coffin. Religious symbols such as a cross or crucifix may be placed on the coffin. Alternatives are available for non Christian faiths.
All of our coffins and caskets are of the highest quality and are produced by JC Atkinson, the UK's leading coffin manufacturer. Sadly, funeral directors no longer make their own.
Why JC Atkinson?
JC Atkinson is the UK's leading coffin manufacturer, voted the best green company by the Sunday Times 2008 and won the British Chambers of Commerce Green Award in 2009 for environmental best practice.

FSC
You will notice the FSC logo, which represents The Forest Stewards Council. This certification guarantees that the wood we use comes from trees grown in responsibly managed forests.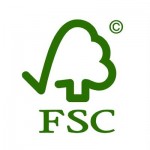 The coffin and casket range
We display a small selection of our coffin brochure. However, if you wish to view our full range, please do not hesitate to contact the office.
Traditional veneer coffins suitable for burial or cremation
Coffins more suitable for burial
Caskets
The Country Range
The country range of coffins have been made as an alternative to our traditional coffin and casket selection.