The Christmas season is soon to arrive and for those who have lost loved ones, Christmas time without them can be an especially difficult time.
This year 2020, for the first time since 2005, sadly we are not be able to host our annual remembrance service at St. Patrick's Church in Woolston, due to the restriction around Covid 19 social distancing rules. We have therefore made some adjustments to our usual programme.
On Advent Sunday (29th November 2020), We held a closed service, comprising of myself, Matthew Haines, Deacon Peter Silsbury of St. Patrick's Church of Woolston and Soloist Toni Nunn, at Jonathan Terry Independent Funeral Directors Peartree Office. We lit our Christmas tree on the forecourt to recognise those loved ones who are no longer with us especially during this Christmas Season.
The Red Memory Ribbon's on the tree are placed in memory of your loved one. Please do contact us if you wish to place a ribbon on the tree they will be available from 101 Peartree Avenue, Southampton SO19 7JJ. When placing We ask please to all families that social distancing practices are maintained.
We would like to take this moment to thank you for giving us the opportunity of allowing us to assist you in the funeral arrangements of your loved one. For those of you who are still dealing with your loss and need formal assistance please remember we provide a free bereavement service. Our new bereavement centre, The White Lily Centre will open on 4th January 2021 and enquires can be directed to info@thewhitelilycentre.co.uk. We will also hold some small group events in 2021 and details will be available in the new year.
On behalf of all of us at Jonathan Terry Independent Funeral Directors
We wish you a peaceful and safe Christmas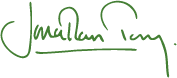 Christmas Remembrance Service 2020 Video
Sadly, due to the ongoing uncertainly of Covid 19 we have cancelled our 2021 Services
We hope and pray that we will be able to hold them as normal in 2022